---
Shine a light on your Funds
FundPOWER is a web based interactive tool that shows you which funds to buy, which funds to sell, and when.
---
Plans & pricing
How it works
---
We make the advanced methods used by Wall Street available to the average investor. Applying the nobel-prize winning theories of Modern Portfolio Theory (MPT) and Efficient Frontier based dynamic optimization, we provide clear and concise information for investing in mutual funds and ETFs.
Our patent pending cloud based software does the heavy-lifting and number-crunching and investors get real time actionable indicators on which funds to hold, when to buy, when to sell, and WHY. You only need to make the final decisions and trade through your brokers the way you normally do.

  Data Driven
---
Our methods are based on risk-return portfolio optimization and not on subjective bets. We've analyzed 25,000+ funds over the last 15 years and stress test our strategies regularly.
---
  Independent
---
We are not brokers or advisors, and are not affiliated with any fund company or brokerage. Our research is objective, unbiased and completely independent.
---
  Experienced
---
As longtime industry insiders, we know how and what to measure in a way that meaningfully reveals which funds are "good at managing shareholder money" and which are not.
---
Our Results Prove It
---
---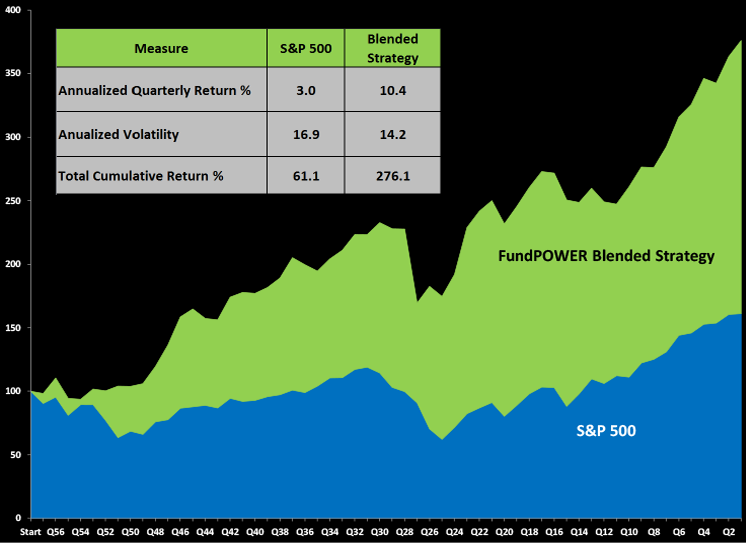 ---
DISCLAIMER: The above results are based on using FundPOWER reports at the end of each quarter, to select funds for investing in the following quarter. The back testing excludes trading commissions, assumes reinvestment of dividends, active management, and quarterly re-balancing of portfolio. Actual results can vary based on available mutual funds, market conditions and specific strategy chosen for investment. Even while the FundPOWER method is based on dynamically optimizing risk-reward balance and minimizing risk, and is not based on predictions, actual returns of investing in the market cannot be guaranteed. We are required by law to state that past returns are no guarantee of future performance.
Frequently Asked Questions
Is There A Demo I Can See?
---
Yes! Please click here to review our product demo. The slides walk you thought how simple it is to use the product. There is also a video of important insights being provided by our expert strategic partner / advisor on the state of the industry that you may find enlightening. Additional resources are our Insights and FAQ pages where we address important issues and questions. Our aim is to empower you with important information – about our products as well as the general financial industry.
---
Do You Offer Yearly Upgrades
---
Our system runs on the cloud. You don't have to download any software on your machine. Therefore, you don't need to worry about upgrades to any software. Seamless to you, we ensure that our cloud-based software is compatible with any changes to various browsers and operating systems. It's a worry-free experience for you.
---
Are The Plans Affordable?
---
We have multiple plans to suit various needs. Our plans start from $150 per year and go up to $1500 per year.  These are flat fees based on the service you sign up for and NOT based on the $ amounts you invest.  Whether your investments are $10,000 or $1,000,000 you get one low fixed rate.  The information we provide is powerful yet simple, which will help you make your money work hard for you (you have already worked hard enough to earn it).
---
Do you provide customer support?
---
We work very hard to ensure that the reports and information provided to you are powerful yet very simple to understand and easy to act on.  However, in the event that you still have questions, you can drop us an email at support@efundpower.com or call us at our toll-free number (800) 308 – 7137.  We will be happy to address any unanswered questions.
Get Up And Running In Minutes!
---
Our easy to use online system will allow you to set up your 401k and investment account information in just minutes. Once you're done, you can start reviewing performance information of the funds you are invested in and the ones you'd like to look at. It really is that simple!
---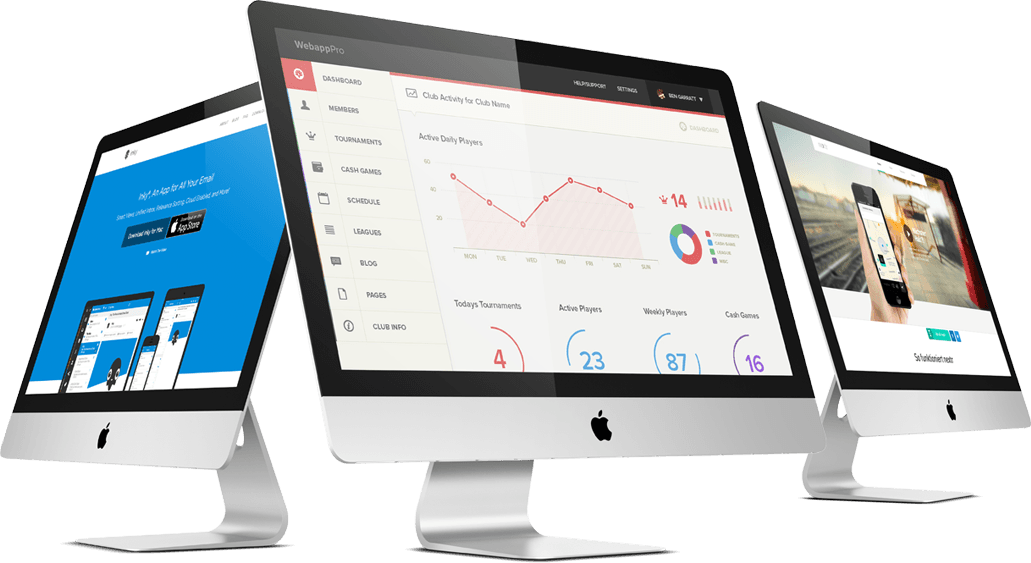 ---
As longtime industry insiders, our experts have knowledge and insights that are invaluable in guiding us on to what to measure and how to measure fund performance in a way that meaningfully reveals which funds are "good at managing shareholder money" and which are not.
---
---